The Dolphins will take a lead from the English Premier League when they debut a 2024 jersey for against the Cowboys in rugby league's return to Suncorp Stadium this Friday night.
In what will be the first match at Suncorp Stadium since the FIFA Women's World Cup finished, the Dolphins will play a XXXX Queensland derby against the boys from the north at the state's home of rugby league.
Click here to preorder from the Dolphins Team Store.
And it will be a brand new look for the Dolphins, who will sport a black, red and gold jersey that will become their alternate strip for the 2024 season.
It will be the first time an NRL team has worn a new jersey ahead of its official season, as is often done to give a preview to fans of English Premier League teams.
Dolphins' chief executive Terry Reader said the club expected the new strip to be popular with fans.
"It is unusual to be wearing a jersey ahead of its official season, but the reality is that as the number-one selling team in the NRL for on-field apparel, buying a 2023 Dolphins jersey is extremely difficult at this point," said Reader.
"Our fan feedback has been strong that our supporters wanted to see some black added into our range and our apparel partner Classic and retailers have indicated this will be a popular item.
"We have had a lot of firsts this year at the Dolphins, and this will be another one for our fans as we return in a new jersey for the first game back at Suncorp Stadium."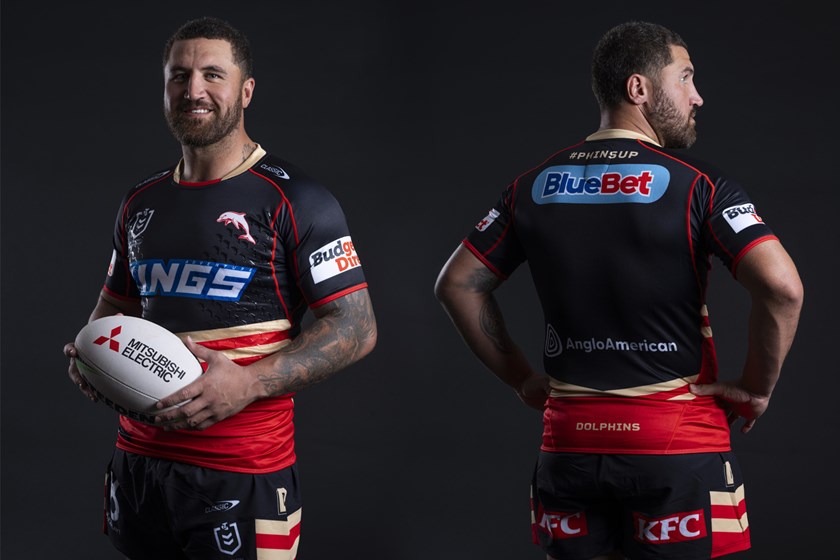 The jersey to be worn on Friday will feature a new partner on the back of the kit, global mining company Anglo American, who it was announced yesterday had joined the Dolphins' sponsorship family.
The 2024 alternate jersey will be available to be ordered in a pre-sale offer from this Thursday through the Dolphins Team Store.