The family of Arthur Beetson have been given a first look at the Artie Legacy Medal that will honour the memory of the rugby league Immortal during the Dolphins' inaugural game in the NRL on Sunday.
The Dolphins' historic first foray into the NRL will come against Sydney foundation club the Roosters at Suncorp Stadium on a glorious day for the game in Queensland.
And it is fitting that the match will celebrate the legacy of Beetson, who was part of the Dolphins' first premiership win in 1965 before he went to Sydney and became the first Indigenous captain of any Australian sporting team.
He also won premierships with the Roosters before returning to Queensland to captain the first ever Maroons' Origin team and cement his legendary status.
On Sunday those amazing feats will be remembered when the player of the match is awarded the Artie Legacy Medal by the Beetson family.
Today the family was represented by Arthur's son Brad, who was given the first viewing of the medal at Suncorp Stadium next to his famous father' statue at the northern end of the ground.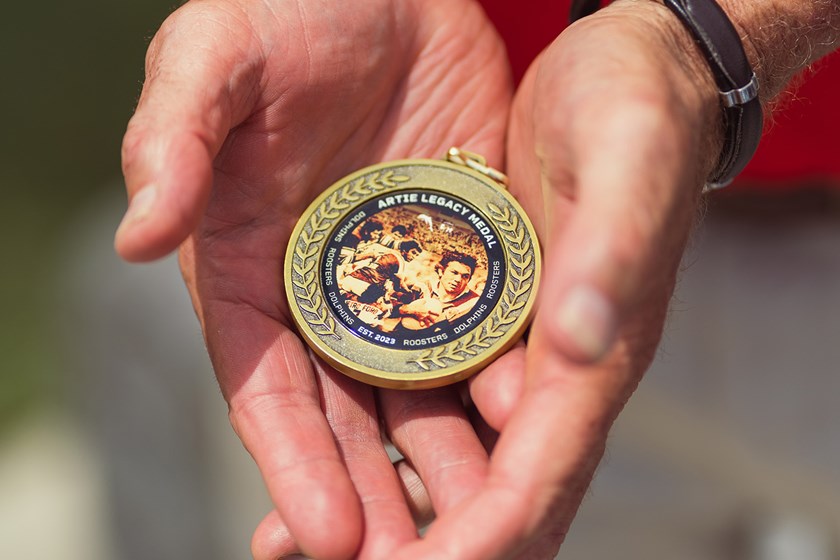 Dolphins' chief executive Terry Reader said the medal was a fitting tribute to the wonderful things Beetson had done for the game.
"It was Arthurs' dream to have his two favourite clubs, the Dolphins and the Roosters, face each other in an NRL match," said Reader.
On Sunday we will get to bring that dream to life for his family.
"So it is appropriate that the first NRL match – and indeed the Dolphins' first ever game – between these two clubs celebrates the legacy that Arthur built.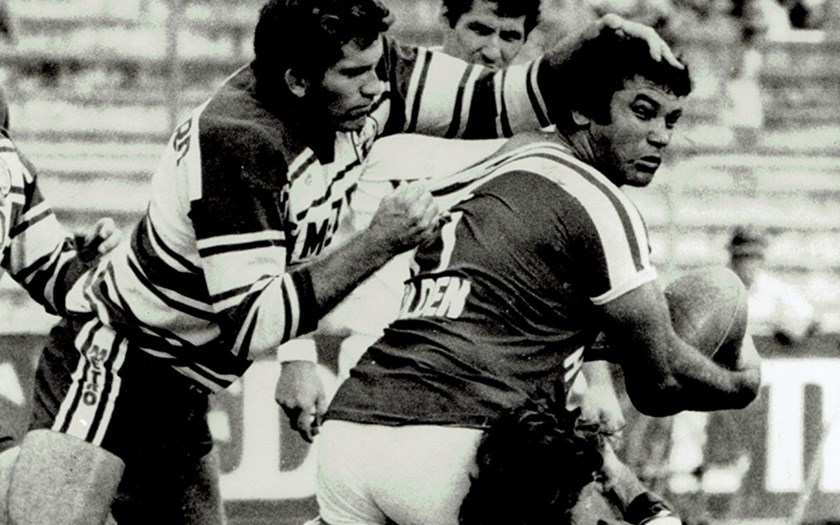 "We believe this player of the match award will become an honour that will be sought by those on the field, and recognizes all of the amazing things that Arthur did for not only the game of rugby league, but as a role model for Aboriginal and Torres Straight Islander peoples."
Beetson's family will be deeply involved in Sunday's proceedings.
Beetson's grandchildren will run the match balls onto the field to start the game, the family will be interviewed on the field, and will also present the medal to the winner at the conclusion of the match.
The Arthur Beetson Foundation will be the beneficiary of the 50/50 charity raffle at the game, and junior matches at halftime will feature teams from Beetson's home town of Roma and Redcliffe.
Match: Dolphins v Roosters
Round 1 -
home Team
Dolphins
4th Position
away Team
Roosters
11th Position
Venue: Suncorp Stadium, Brisbane