Kurt Dono-who?
Wayne Bennett just didn't seem able to remember Bati five-eighth Kurt Donoghoe's name before handing the former NRL Touch Premiership star a debut with the Dolphins.
Donoghoe, who played for the Knights in the 2019 NRL Touch Premiership, joined the Dolphins on a train-and-trial contract at the start of the season and finished by making seven NRL appearances and his Test debut.
"I was really nervous at the start of the year, I didn't know what to expect," Donoghoe said
"Wayne was calling me the wrong name, he didn't really know who I was. He put me under a bit of pressure but then he started giving me the confidence I needed, and he ended up picking me for Round One.
"He's one of the greatest and he was the best I've been coached by. It's crazy the impact he has on people, especially young players like me."
Bennett is notorious for getting the names of his players wrong, with Dolphins centre Val Te Whare re-named Val Smith by the master coach.
He famously asked Tame Tupou his name after spotting him playing in a trial in New Zealand and thinking he said 'Gary', the seven-times premiership winning coach started introducing him by the wrong name.
After his first season of NRL, Tupou asked the Broncos to issue a media statement advising that he wanted to be known by his real name of Tame.
"I heard Luke a couple of times and he had to ask the coaches, who is this guy again?" Donoghoe said.
"He might have just been playing mind games. I reckon he was playing tricks, because he did it to a few of the boys to keep them on their toes. Either way it paid off me."
Kurt Donoghoe 32nd minute Try
The 22-year-old, who qualifies for Fiji through his grandmother, scored two tries in last weekend's 43-16 defeat of the Kumuls and will again be a key player for the Bati in Sunday's Pacific Bowl final in Port Moresby.
An Australian Touch representative, Donoghoe played for the Knights in the second and final season of the NRL Touch Premiership in 2019 while playing first grade league in the local Newcastle competition.
While Tarryn Aiken, Ashleigh Quinlan and Maddie Studdon are among the NRLW stars who played in the NRL Touch Premiership, Donoghoe is the only player to have made the transition to the NRL.
"That was unreal, I was only 17 and we were playing before NRL games," Donoghoe said. "It was a good competition and we made it to the grand final.
"I always preferred rugby league, but I was probably never big enough or never good enough until I started maturing. It wasn't until I was18 or 19 that I played my best rugby league, and I got a contract with the Knights.  
"I've played touch since I was about 10 years old, so I was just lucky I got to play a lot of representative touch football before I made the NRL.
"I think it helped with rugby league in heaps of aspects; just with my ball skills, options and quick thinking."
However, it was Donoghoe's work ethic and determination that earned him a debut in the Dolphins' historic Round One match against Sydney Roosters at Suncorp Stadium after joining the NRL's newest club on a train-and-trial deal.
"I wasn't really expecting it at all because I didn't even have a contract until a week-and-a-half before Round One," he said.
"That whole week was a bit crazy, I got the contract that week and then a couple of days later he announced that I was debuting. My emotions were high but knowing Wayne had confidence in me gave me confidence."
Bati assistant coach Matt Hartigan, who works for the Dolphins in recruitment and development, said Donoghoe was the type of player who other players wanted to play with.
"From the moment Wayne came in, he was looking for a Dolphins-style player and Kurt  ticked all the boxes leading into Round One, and he subsequently picked up a debut because of how he trained and the trial form that he produced," Hartigan said.
"As soon as he came into this camp he has just bought into everything that it means to be a Fiji Bati player and he showed that last weekend with the way he played.
"When he plays direct and he gets the ball in his hands, he's got the creativity to make the guys around him look good and I think you saw a real shift last weekend around playing a genuine Fijian style.
PNG Kumuls v Fiji Bati - Week 3, 2023
"This is the first time most of the guys have met, let alone played with each other, but they've now been together for two weeks and really excited about this weekend's game."
With the Pacific Cup final heading towards a sell-out, Donoghoe said the Bati were expecting the Kumuls to come out firing in front of their home crowd.
"PNG always come out with a lot of energy, build off their crowd and try to hurt some people," he said.
"We've got a lot of younger players but I think we were confident we'd be able to do well if we could sort out our combinations and get our structures right.
"We know that the Kumuls are going to come to play, as they always do, but we are looking forward to the challenge and we're just going to step up again."
Match: Fiji Bati v PNG Kumuls
Final -
home Team
Fiji Bati
1st Position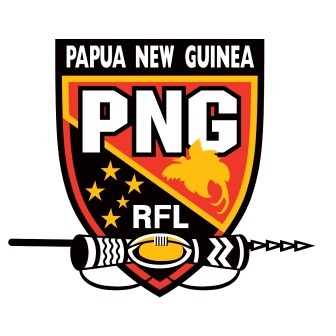 away Team
PNG Kumuls
2nd Position
Venue: Santos National Football Stadium, Port Moresby