Dolphins star Hamiso Tabuai-Fidow has revealed his ambitions to play for the Gallagher Kangaroos at next the Pacific Championships after being selected for the Prime Minister's XIII game in Port Moresby.
The 22-year-old speedster, who is of both Torres Strait Islander and Samoan heritage, represented Toa Samoa at last year's World Cup before suffering a devastating ankle injury in their opening clash with England.
Having starred for the Dolphins at fullback in their inaugural season and represented Queensland in the centres this year, Tabuai-Fidow has emerged as one of the competition's most dangerous outside backs.
Expected to spend time in both positions in the PM's XIII game, Tabuai-Fidow is hoping his versatility will help him cement a Kangaroos jersey for the Pacific Championships against New Zealand and Samoa.
The Hammer owned Origin 2023
"It's a dream to put on the Australian jersey and this is a good step for myself," Tabuai-Fidow told NRL.com.
"I'd love to play for Samoa, I played for Samoa in the World Cup representing my dad's side but it is one of my big dreams to put on the green and gold and if I did have that opportunity I would take it with both hands.
"I know Samoa will always be there for me and will respect whatever I do. But hopefully I do get a green and gold jersey."
With the Kangaroos and Toa Samoa set to kick off the Pacific Championships in Townsville on October 14, the North Queensland product said no matter which side of the field he lines up on, it's a match he hopes to be a part of.
Match: Kangaroos v Toa Samoa
Week 1 -
home Team
Kangaroos
1st Position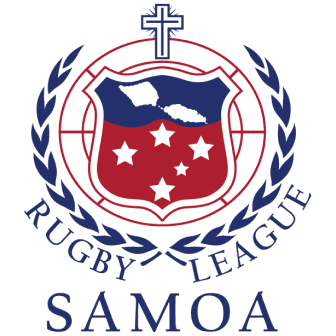 away Team
Toa Samoa
2nd Position
Venue: Queensland Country Bank Stadium, Townsville
"If I did put on that green and gold it would be a very exciting game to play. It could be a bit weird after playing with Samoa in the World Cup but it would be a great test," he said.
"Having been in camp and played with those (Samoa) boys, I think it could be special to go up against them.
"After getting injured in that first game last year, I felt like I left myself down and my family down a bit.
"But after the year I've had this year, I feel like I've bounced back and when I enjoy my footy I play good footy.
"So I hope I've done enough to be on that international stage but I'll just have to see how this game and the rest of the year pans out."
Having proved his wares at centre on the representative stage for Queensland, Tabuai-Fidow said if he isn't handed the No. 1 jersey in Port Moresby on Saturday, he hopes to share an edge with Kangaroos flyer Josh Addo-Carr.
Over 12-months ago, the former Cowboys star burnt the Bulldogs winger in a 50-metre footrace in Bundaberg, clocking over 36.6 km/h but the 'Hammer' is excited by the possibility of running alongside the veteran winger on Saturday.
"I've never played with Foxx, only against him, so I'm pretty excited to see how we play next to each other," he said.
"Maybe at training there might even be a cheeky race, I reckon I'd back myself. The old boy is getting on and I'm pretty young so I'll take him on.
"I'm happy to play anywhere in the team. In club land I'm a fullback and that's where I like to play but when it comes to rep, I don't mind playing centres like I did in the Origin arena.
"But if there's a fullback position I'll put my hand up for that as well."
It will be a full circle moment for Tabuai-Fidow when he pulls on the green and gold jersey on Saturday, having played his junior football for the Cairns Kangaroos.
"I played all of my juniors for the Cairns Kangaroos so it is a bit special having grown up watching the Kangaroos with my Cairns jersey on," he said.
"When I found out the other day, I was super stoked and I rang my family and they were really happy for me.  
"I had decided to stay in Brisbane just in case I was called up so I haven't been home yet or anywhere so I'll just wait and see what happens after this game and go from there."
Match: PNG PM XIII v AUS PM XIII
Round 2 -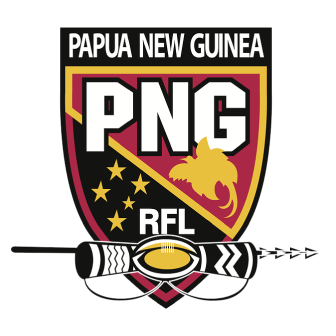 Venue: Santos National Football Stadium, Port Moresby
The NRL has issued a call-out to any ex-Kangaroos who wish to be part of the Kangaroos reunion on Saturday, September 30 at the SCG in Sydney. Any former Kangaroos players or staff who have not yet been invited to the 2023 Kangaroos Reunion are being encouraged to contact the NRL directly via (02) 9359 8500 or [email protected].