The Dolphins have welcomed leading global miner Anglo American to the team, as its newest Premier Partner from 2024, as well as the club's official Mining Partner, and a Community Partner.
CEO of Anglo American in Australia, Dan van der Westhuizen, said a key driver of the partnership was a strong mutual connection to Central Queensland at a grassroots level.
Anglo American backing the Dolphins from 2024
The Dolphins significant geographical footprint extends from Brisbane's northern corridor, to the Sunshine Coast and up into Central Queensland regions where Anglo American's five steelmaking coal mines are located.
"We're delighted to be partnering with the Dolphins to support more opportunities for Queenslanders to get involved with, and benefit from, rugby league," Mr van der Westhuizen said.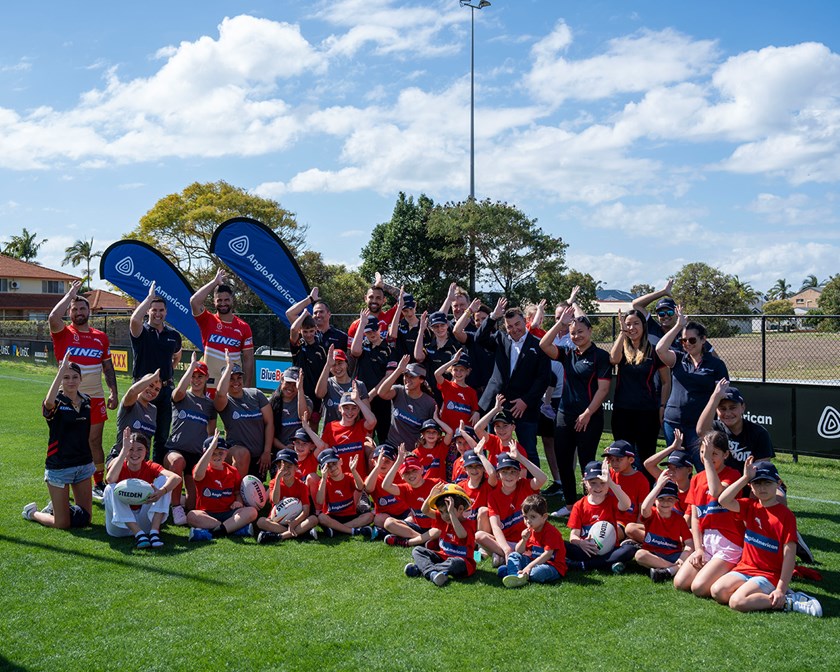 "From next year, we'll support the Dolphins in delivering dedicated programs focused community health and wellbeing outcomes in the Central Queensland communities where we operate, including community fan days, school visits, Junior Rugby League Gala Days and being the Presenting Partner of the Dolphins Cup for school kids.
"We know Rugby League is one of Queensland's favourite sports, particularly in Central Queensland, and we're excited to jointly bringing more opportunities for our people, their families and communities to connect with the sport," he said.
"As an added benefit of the partnership, we're proud to have also come on board as the founding sponsor of the Dolphin's new Women's Academy. Developing opportunities for women in sport is more important than ever and we'll be working together to improve diversity and inclusion across both our industries.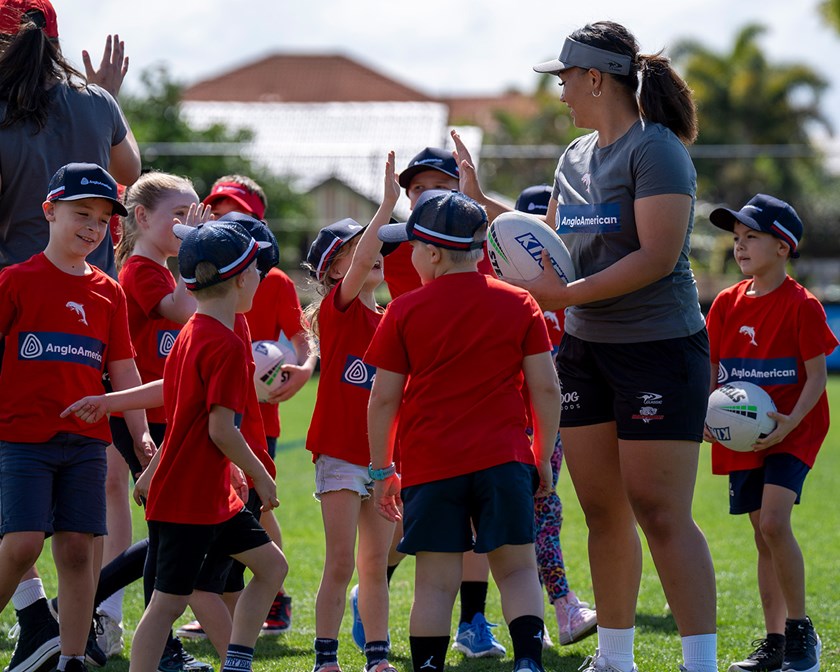 Dolphins NRL chief executive, Terry Reader, welcomed Anglo American to the team.
"As we head into our final two home games, we're thrilled to be celebrating our new partnership with Anglo American from 2024 onwards," Mr Reader said.
"We're looking forward to seeing Anglo American on the back of our jerseys and working together to connect the Dolphins with more Central Queensland communities, like Moranbah, Moura and Middlemount.
"Central Queensland is a vital part of our catchment that extends all the way from that area down to Brisbane.
"This importance has been underlined by the game development programs in the area and community partnerships such as our affiliation like the Central Capras, as well as our first ever trial match in February this year being played in Gladstone.
"There is no doubt this partnership between the Dolphins and Anglo American is a great fit between our two organisations."