The Dolphins NRL team have welcomed Mitsubishi Electric as part of their growing partnership base as they set for a race to the NRL finals.
Mitsubishi Electric is a recognised world leader in their field of creating high-quality electrical and electronic products for the home, business and industry.
Their advanced technology is in everything from satellites to smart factory solutions, through to home air conditioning and refrigerators.
Now Mitsubishi Electric join the Dolphins and their logo will take pride of place on the Dolphins' training ball, continuing the company's support of the community through sport.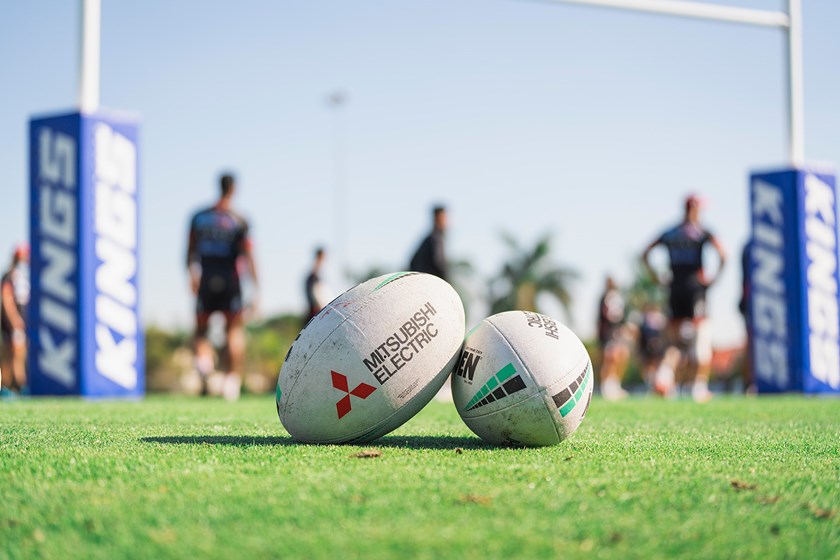 Mitsubishi Electric's Executive Director and General Manager Zane Barron said he is thrilled to be announcing this partnership with the Dolphins.
"The addition of the Dolphins as an additional team in Brisbane has been a long-awaited opportunity for us, due to their location within Brisbane's northern expansion corridor," said Mr Barron.
"Our organisation shares a synergy and holds the same values as the Dolphins. We are thrilled to be a part of another sporting organisation with strong values in the community.
"It is an exciting time for Mitsubishi Electric to enter into a national team sponsorship for the first time with a team from outside New South Wales.
"The Dolphins are having a strong inaugural season, and like us, they are focused on getting the best possible result. We are looking forward to supporting the team towards even bigger success in 2023."
Dolphins NRL chief executive Terry Reader welcomed Mitsubishi Electric to the team.
The Dolphins are proud to be part of Mitsubishi Electric's first major partnership with a rugby league team in Queensland.

Terry Reader
"Part of the reason for the Dolphins to enter the NRL competition was to grow commercial opportunities for the game, and this is a perfect example of our success in this area.
"Mitsubishi Electric is a worldwide company that realises that wishes to support the community through sport, and we are pleased to join them in this partnership."