The Auswide Bank Mal Meninga Cup final edition has been written  for 2023 and for the Redcliffe Dolphins, it will be a retold narrative.
For the Townville Blackhawks it's another missed chance.
The Dolphins stormed to a 36-18 victory over the Blackhawks at Totally Workwear Stadium in Brisbane on Sunday, claiming their first under 18s premiership trophy in 10 years.
For Redcliffe, the first half was where the game was won, with the spine and leadership outstanding in the opening stanza.
Redcliffe hooker Mitch Rogers led the charge, kicking boldly for touch and winning his team ground from his 40/20.
From there, winger Siosifa Kava got the Dolphins four points and the dream start.
Match: Blackhawks v Dolphins
Grand Final -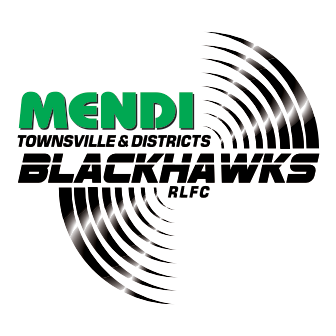 Venue: Totally Workwear Stadium, Brisbane
Townsville responded with a try to Reece Foley, but Redcliffe didn't lose focus and came straight back at them when captain Michael Waqa got a quick play-the-ball and five-eighth John Fineanganofo kicked and regathered to score his 12th try of the season and his fourth try of the finals series.
The first half carnage continued and brut force was on show when Redcliffe centre Prestyn Laine-Sietu physically dominated and ran over the top of the Blackhawks to hand the Dolphins their third try.
The Dolphins then finished the half going left from the scrum, with Fineanganofo digging in and unleashing his outside backs, with Jayden Alefaio capitalising.
At halftime the Dolphins were ahead 20-4. With Rogers' kicking, Fineanganofo's playmaking and Waqa leading from the front, Redcliffe had done everything to make sure they had the early running.
The Blackhawks needed to start the second half well and win the first 10 minutes. On the back of three penalties, they found themselves in great position and Harley Walker twisted and moved his way to score his sixth try to put Townsville back in the game.
The Blackhawks then scored the another two tries but there was no jitters amongst the Dolphins who steadied themselves and resumed the norm.
Redcliffe centre Laine-Sietu wasn't done with his power and physical game as he conjured up his second, coming back inside to beat five Blackhawks and put the ball down.
The Dolphins then extended their lead even further with a break down the left-hand side by Fineanganofo. The Dolphins went right to come back left and Elijah Rasmussen dived over and the lead was 20.
Inspirational skipper Waqa then finished the grand final with a try. The Dolphins' 36-18 win gave them their first Auswide Bank Mal Meninga Cup title since 2013.