The man of the match in tonight's Dolphins-Broncos NRL blockbuster will have a memento to treasure forever when they are awarded the first ever Battle Medal.
A tradition will be started tonight when host broadcaster Channel Nine's representatives Cameron Smith and Jonathan Thurston select the best player on the field as the winner of the inaugural medal.
The concept for The Battle Medal was agreed on by the clubs several months ago as they worked together to bring to life a rivalry that will grow to be one of the biggest in Australian sport.
More than 50,000 tickets have been sold for the first Dolphins-Broncos local derby at Suncorp Stadium, which was officially announced as a sell-out last night.
Now one lucky player on the field will take home the Battle Medal as the best player in the history-making clash.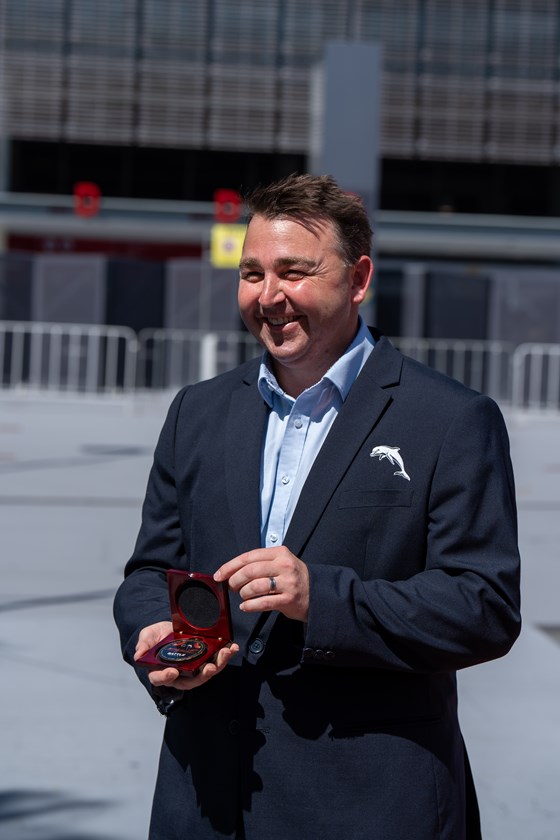 "There has been an unbelievable amount of excitement around this first Battle game and we are so proud that the first ever Dolphins-Broncos game is a sellout," said Reader.
"It ensures this will be a night to remember for not only the players, but the members and fans of both clubs.
"We believe the Battle Medal will grow into a prestigious honour for players over the coming years as this amazing rivalry continue to grow."
Broncos' chief executive Dave Donaghy agreed.
"Suncorp Stadium has been the home of the Broncos for 20 years, and we are looking forward to yet another exciting derby, and beginning this tradition," said Donaghy.
"This medal is bound to bring plenty of joy for fans and plenty of pride for the players who run out there to battle for the honour."
Tonight's sell-out crowd ensures Battle 1, which will kick off at 7pm, will remain a night to remember.
Match: Dolphins v Broncos
Round 4 -
home Team
Dolphins
3rd Position
away Team
Broncos
1st Position
Venue: Suncorp Stadium, Brisbane