Edrick Lee will miss our opening rounds of the NRL season after suffering an unlucky ankle injury earlier this week.
Lee suffered a lateral ankle sprain during Tuesday's session and he is unlikely to be unavailable to play for a month.
"This was just an unfortunate contact with another player so Edrick is really unlucky here," said Dolphins' Head of Performance Jeremy Hickmans.
"In good news there will be no surgery required – he will just be restricted to a moon boot for the next week or two.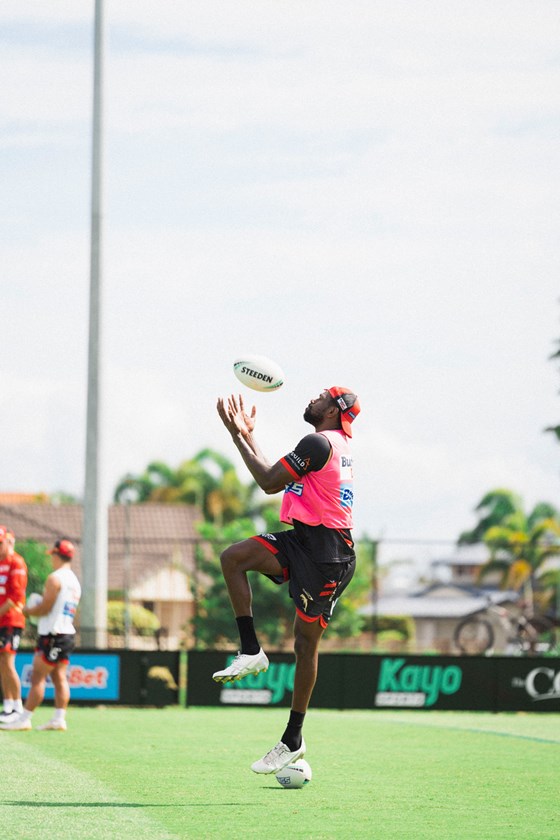 "It definitely could have been worse - we think it will be a minimum of four weeks of recovery needed."
That time frame gives Lee a chance of returning for the round-three match against his former club, the Newcastle Knights.
Match: Knights v Dolphins
Round 3 -
home Team
Knights
11th Position
away Team
Dolphins
2nd Position
Venue: McDonald Jones Stadium, Newcastle
Dolphins injury ward
Edrick Lee, ankle, 4 weeks
Harrison Graham, leg, 3 months
Tyler Szepanowski, shoulder, 4-6 months