Leading community developer and home builder, Ausbuild, has inked a three-year sponsorship deal with NRL newcomers the Dolphins for their debut season in 2023. 
Ausbuild is the Official Community Partner of the Dolphins in a $1 million deal that will deliver extensive community initiatives across the Moreton Bay region including game-day activations, local events, and fundraising activities.
Ausbuild Joint Managing Director Matthew Bell said community engagement is important to both organisations.
"We're excited to be partnering with the Dolphins in their debut season, and beyond," Mr Bell said.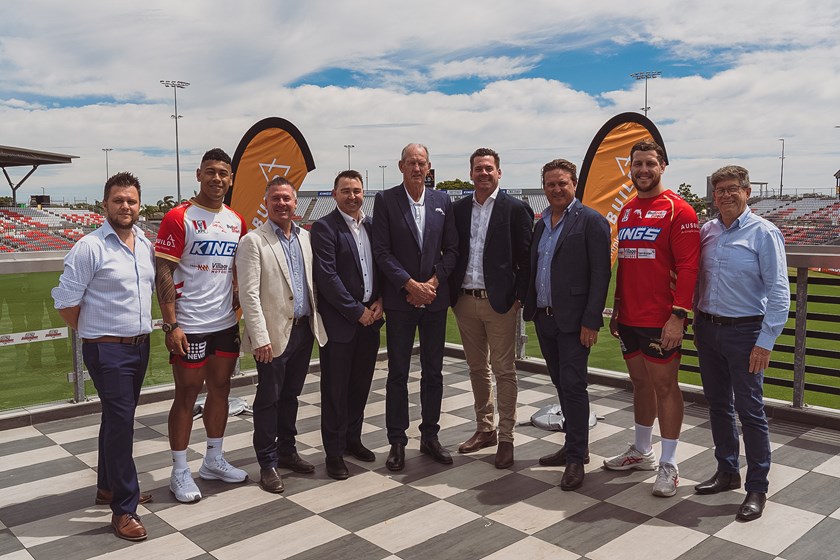 "Ausbuild has a significant footprint in Moreton Bay through our two master planned communities, The Sanctuary and Montrose, which are being delivered alongside an award-wining CSR program.
Ausbuild partner with the Dolphins
"We know the Moreton Bay region has a strong rugby league fan base and our three-year partnership with the Dolphins will deliver numerous benefits to the community through our game-day activations, local events, and fundraising through Ausbuild's 'Housing for Happiness' project.
"We will also be allocating 200 tickets to each home game in Redcliffe to a variety of local community groups, schools, and volunteers, alongside community-focused Guard of Honour activations, and halftime entertainment at four home games."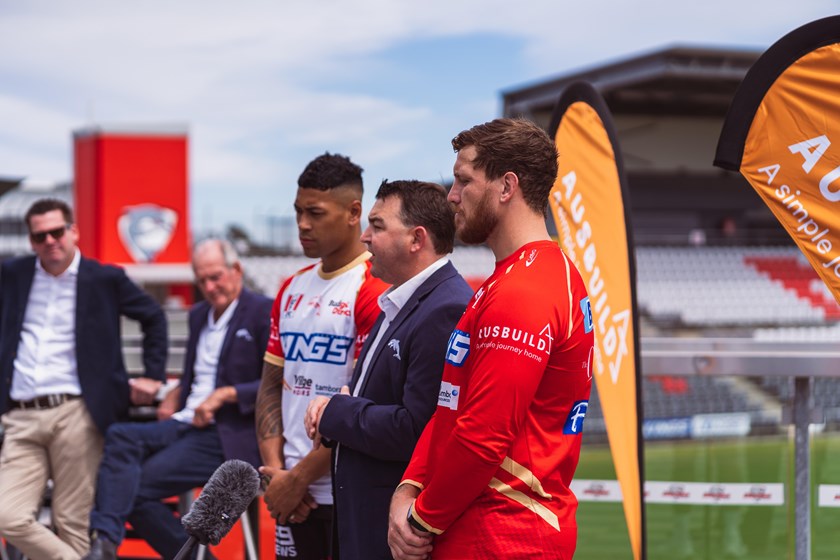 Ausbuild's Housing for Happiness project was launched at a gala event at the Dolphins Leagues Club in August, raising $103,950 for youth housing provider Chameleon Housing.
Fundraising activities will continue in 2023 as part of Ausbuild's ongoing commitment to the charity and its vision to deliver a second youth shelter in Moreton Bay.
Dolphins Chief Executive Officer, Terry Reader, said the club has been humbled by the support of communities and fans across South-East Queensland.
"Engaging with our community, and fan base, on and off the field is so important," Mr Reader said.
"To have a Community Partner of Ausbuild's calibre, who is equally motivated and committed to making a positive impact through the sport, is a fantastic outcome for the Dolphins."
Last month, Ausbuild was recognised for its commitment to community at the Moreton Bay Business & Innovation Awards, taking home top honours for Corporate Social Responsibility Excellence. 
Ausbuild is one of Queensland's largest privately-owned developers, with a 34-year history of delivering master planned communities across south-east Queensland.
The company is currently delivering two masterplanned communities in the Moreton Bay region, The Sanctuary in Warner and Montrose in Morayfield. 
For more information about Ausbuild, click here to visit their website.