The amazing legacy that Arthur Beetson created in rugby league and Australian sport in general will be celebrated with the Dolphins' historic first match in the NRL.
The Dolphins have been handed a mouthwatering clash against the Roosters to open their inaugural NRL campaign in round one of 2023.
And in a fitting tribute, the Dolphins have been awarded the game at the family-friendly time of 3pm (Qld time) on Sunday March 5.
The venue and match start time are historically appropriate because Beetson played the final match of his glittering career at the old Lang Park – now known as Suncorp Stadium – in the 1981 Brisbane Rugby League Grand Final, a match that started at 3pm on a Sunday.
"I cannot think of anything more fitting than the Dolphins beginning their NRL journey by playing against the Roosters, a club that Arthur had so much success with," said Dolphins' chief executive Terry Reader.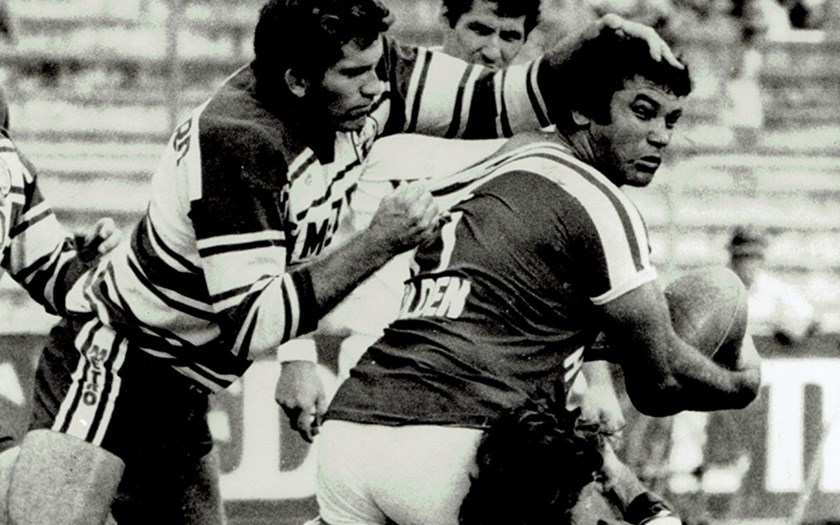 "Arthur won a premiership with the Dolphins in 1965 and then went on to higher honours with Australia and winning grand finals with the Roosters.
Before Arthur passed away, he wrote in his book that his dream was to one day see the Dolphins face the Roosters in the NRL.
"We now get to bring that wish to life for his family on Sunday March 5 at the same venue where he played his final match for the Dolphins and captained Queensland in the first State of Origin match.
"This will be a once-in-a-lifetime experience to not only honour one of the greats of our game, but to experience the Dolphins' first ever match in the NRL."
Beetson came to the Dolphins from Roma in 1964 before being part of the Dolphins' inaugural BRL premiership and catching the eye of Sydney scouts.
He went to the Balmain Tigers from 1966-70 before joining the Roosters and winning NSW Rugby League premierships in 1974 and 1975.
He played for NSW and Australia – becoming the first Indigenous captain of any sport in Australia – before leading the Maroons to victory in the first State of Origin in 1980.
Those amazing feats will be celebrated by the Dolphins on March 5 next year.
Seats at the match can be secured now by joining the Dolphins as a season member.
Join now at https://membership.dolphinsnrl.com.au