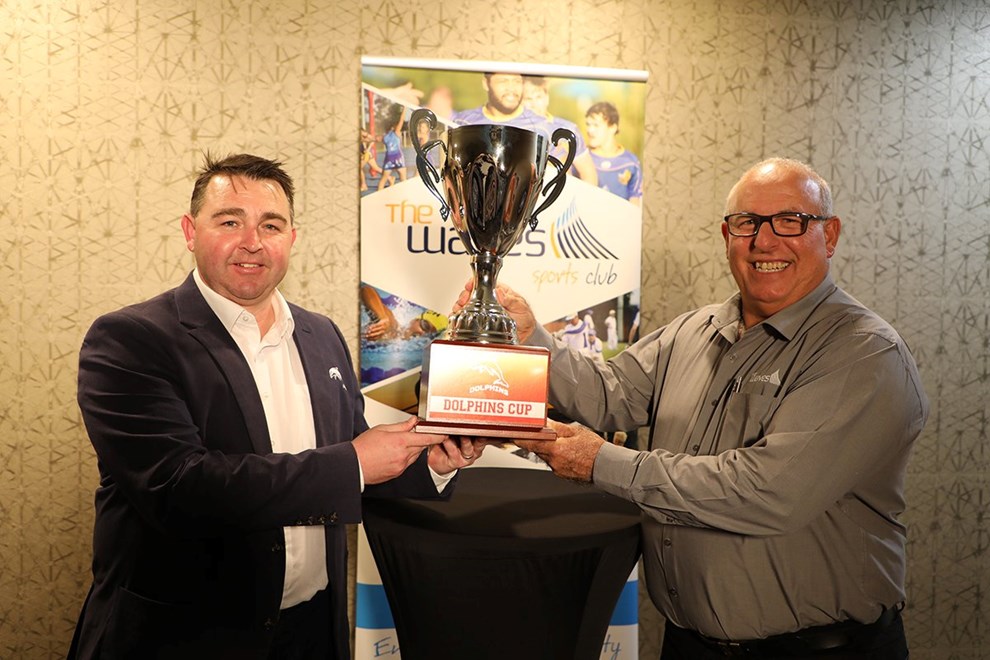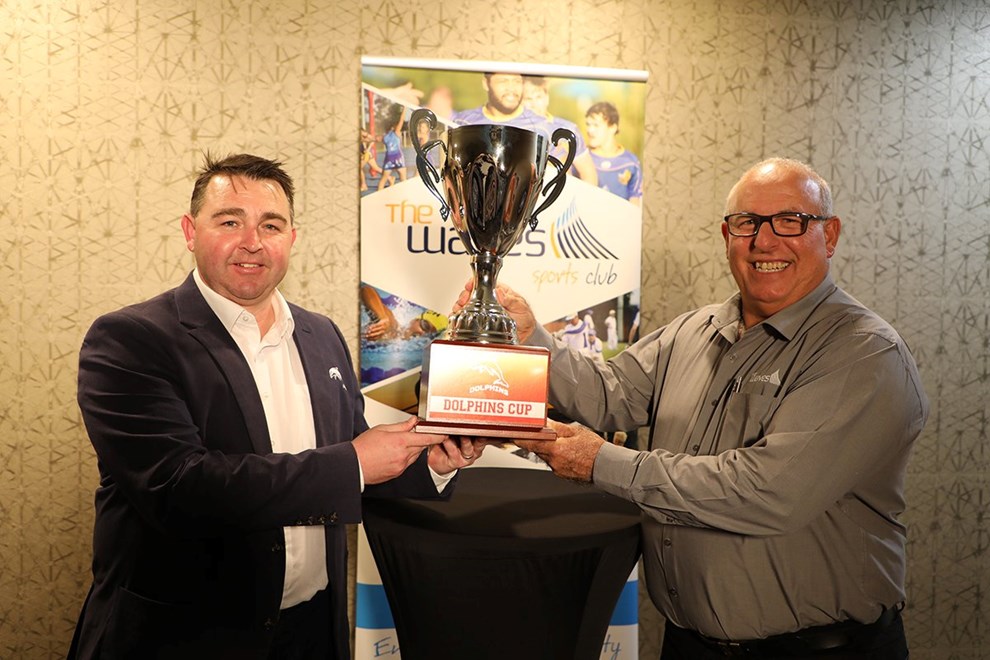 The Dolphins will reconfirm their commitment to their Central Queensland catchment this week with a development tour that will target grassroots rugby league in the region. 
Head coach Wayne Bennett will join a host of Dolphins' staff on the Kings Central Queensland tour that begins this Friday, August 12 in the town of Biloela. 
The Dolphins will support grassroots development in a range of country centres during the tour, including Springsure, Emerald, Blackwater and Yeppoon. 
Dolphins' game development staff will run player skill clinics, visit schools to deliver health and wellbeing education, and provide coach education sessions for local clubs. 
The tour will culminate in Rockhampton, with Bennett and Dolphins NRL chief executive Terry Reader to attend a Chamber of Commerce breakfast on Wednesday August 17. 
That afternoon they will witness an historic occasion with the playing of the inaugural Dolphins Cup finals at Browne Park, where Dolphins chairman Bob Jones and Group CEO Tony Murphy will present the trophies. 
The Dolphins created the rugby league competition to allow Central Queensland school the opportunity to play in a structure that gives the winner direct passage into the Queensland State semi-final in both Open and under-15 divisions. 
Local schools St Brendan's College, Emmaus College and The Cathedral College will play in Wednesday's Dolphins Cup finals after progressing through yesterday's semi-finals.  
Dolphins' chief executive Terry Reader said the Kings Regional Tour was designed to provide support for local clubs, administrators, coaches and players. 
"The Kings Central Queensland Tour initiative is a very important part of our commitment to the area to promote and assist development in the game of rugby league and we thank our major partner Kings for their support in making this happen," said Reader. 
"We already have three full-time staff in our Game Development department and have started a process to add another to focus specifically on rugby league in the Central Queensland area. 
"The Dolphins have already committed to the area through our affiliate club arrangement with the Central Queensland Capras that will provide local players with a direct pathway to the NRL, a relationship we will celebrate next week. 
"We are also excited about the staging of the first ever Dolphins Cup, a competition that has eliminated long trips to south-east or north Queensland for Central Queensland and Wide Bay school players, and also gives the winning schools direct passage into the state semi-final. 
"The Dolphins are working hard on providing general support for the game in Central Queensland and have made a long-term promise to do so into the future." 
Kings, the Dolphins' major sponsor, were a partner of the Dolphins in developing the game even before the club was awarded NRL team status last year. 
The Kings Central Queensland Tour is set to become an annual event, with Dolphins' NRL players to be involved from 2023.  
Kings CQ Tour Itinerary
Friday August 12 – Biloela visit - St Joseph's Primary School, Biloela State School, Biloela Junior Rugby League, Biloela Senior Rugby League 
Saturday August 13 – Springsure Junior Rugby League games, Emerald Junior Rugby League games 
Sunday August 14 – Emerald Junior Rugby League clinic, Central Highlands Junior Rugby League 
Monday August 15 – Central Highlands Secondary Schools Gala Day 
Tuesday August 15 – Central Highlands Primary Schools Gala Day, Blackwater Junior Rugby League visit, St Brendan's Yeppoon visit 
Wednesday August 17 – Rockhampton – Chamber of Commerce breakfast, Dolphins Cup Finals; 
1pm: Dolphins Challenge Grand Final - St Brendan's College v Emmaus College 
2.30pm: Dolphins Cup Grand Final – St Brendan's College v The Cathedral College