Anthony Milford will come home to be part of the Dolphins' foundation NRL team.
Milford has agreed to a two-year deal that will return him to Queensland and the mentorship of Wayne Bennett.
It was under Bennett that Milford played the best football of his career as he spearheaded the Brisbane Broncos to within seconds of a Grand Final victory in 2015.
Now the 28-year-old will be reunited with coach Bennett as the Dolphins graduate to the National Rugby League in the 76th year of the club's existence.
Milford will bring strike and valuable experience to the Dolphins after playing his 200th NRL game last weekend for his current team, the Newcastle Knights.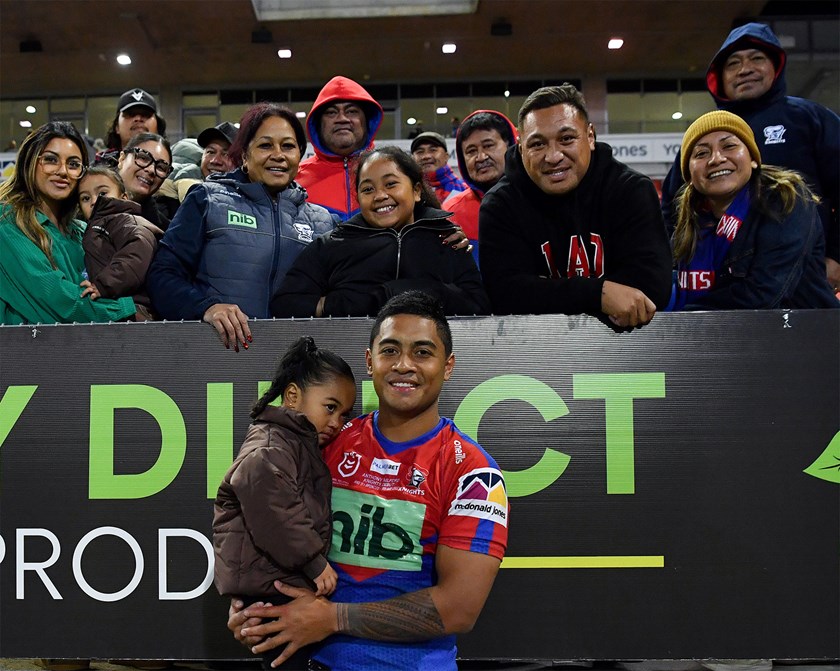 Dolphins' chief executive Terry Reader said the Brisbane-born Milford was a key signing for the club.
"We are very pleased to be adding a player of the calibre of Anthony to our roster," said Reader.
"Anthony played some of the best football of his career under our head coach Wayne Bennett, and has showed some good form since returning to the field in Newcastle.
"He is also another example of the Dolphins providing an opportunity for players to come back to the area where they grew up and play in the NRL.
"He will play an important role for the club and we welcome Anthony and his young family to the Dolphins."
As well as his double century of NRL games, Milford has played twice for Queensland in State of Origin matches.
He has also played eight Tests for Samoa and represented the Australian Prime Minister's XIII.
In seven matches for the Knights this year, he has produced five try assists, four line break assists and forced eight drop outs.
Anthony Milford
Born: July 11, 1994 (Brisbane, Qld) 
Height: 177 cms 
Weight: 90kg 
Previous clubs: Raiders, Broncos
Current club: Knights
NRL debut: 7/4/2013 
NRL matches: 200 
Representative: Two State of Origin matches for Qld (2017-18); Eight Tests for Samoa (2013-22); Prime Minister's XIII 2014