Dolphins' recruit Tom Gilbert has declared 'I'm no mad man' as the back rower known for his intensity prepares for his State of Origin debut.
Gilbert has been named to come off the bench against NSW in Wednesday's Origin decider at Suncorp Stadium.
The 21-year-old, who will move from the Cowboys to become a foundation Dolphin at the end of the NRL season, admitted this was dream he did not think would come true.
"I wouldn't say it was goal, I probably didn't think it was reachable - I always had that desire and dream as a kid to play for Queensland," said Gilbert.
"Obviously when I got the call I was stunned and it shocked me, but it was a great moment.
"I am here now and I am just trying to settle in and get back into my routine and get things back to normal.
"It is hard to be in the camp with all the boys and be wearing a maroon shirt all the time. I am soaking it in and try and relax a little bit too."
Gilbert said though he would not be letting the occasion get to him and would be displaying controlled aggression during the game.
"I'm no mad man," he said.
"It has probably what has helped me get this jersey – just stepping back from that role and focussing on myself and going about my footy the best way.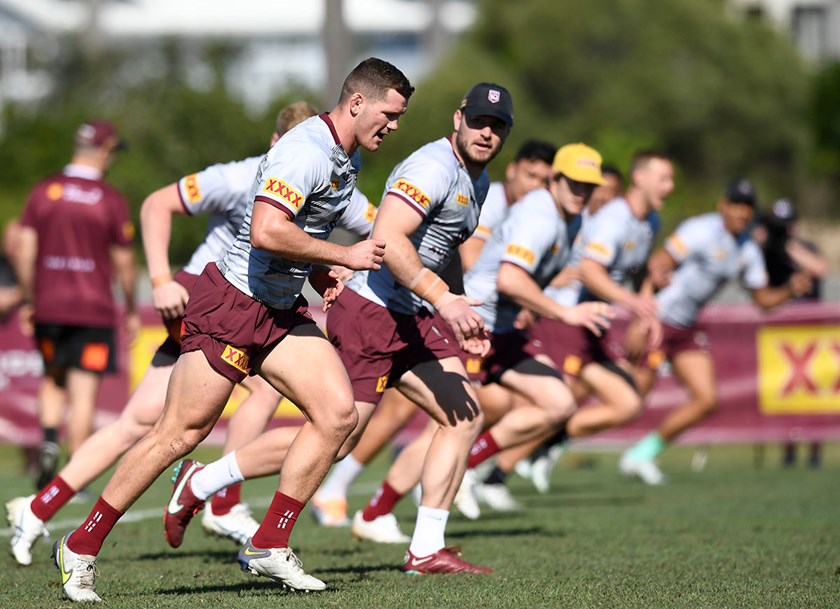 "At the Cowboys that was about doing what the team needs each week -each week is a different responsibility for myself.
"Obviously come game three and I will get a responsibility and go and do that job."
Gilbert said making his Origin debut in the city he was born in, with all his family present would be most special.
"I was very fortunate to have a twin brother and he is my best mate," he said.
"I remember Origin nights and he and I playing footy in the living room in our jerseys, and mum making that a special night for us.
"That's what Origin was about - the long day on the Wednesday until the 8pm kick-off and wearing Origin jerseys to school with my twin brother and best mate.
"I'm pretty lucky I will get to play for Queensland next week but to have him there to support, he will definitely be at the forefront of my mind."