You have skipped the navigation, tab for page content

From the moment the Brisbane Broncos were formed as a franchise to play in the NSW Rugby League competition for the 1988 season, the Redcliffe Dolphins club set their sights on joining them.
The Dolphins have always aimed to participate at the highest level possible, and so began a 35-year dream to join the top league, which would become known as the National Rugby League in 1998.
The Dolphins demonstrated their willingness for the task when they used legal avenues to block the new Gold Coast franchise using the Dolphin as their logo in 2007.
The Redcliffe club contended they wanted it for their bid to join the NRL; they were successful but would have to wait until 2020 for that opportunity to be raised by the NRL.
With the NRL announcing they would be inserting a 17th team into the competition for the 2023 season, the Dolphins would launch their bid to the world.
Already in possession of their own stadium, a successful Leagues Club, commercial gym and aquatic centre, as well as a tenanted shopping centre, the Dolphins were immediate favourites to win the bid process.
On October 13, 2021, the Dolphins were confirmed as the winner of the bid process, and would become the 17th NRL club, starting in season 2023.
For the Redcliffe Dolphins group, the reward was worth the more than three decades of planning and work that had gone into making their NRL dream come true.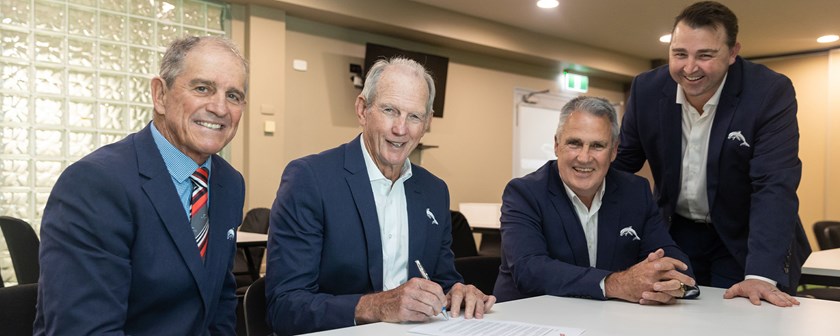 It took the Dolphins just a week to secure the services of the most successful coach in grand final history – Wayne Bennett.
Bennett was secured by the club as the Foundation Coach and immediately set about making plans to build the roster.

The Dolphins respect and honour the Traditional Custodians of the land and pay our respects to their Elders past, present and future. We acknowledge the stories, traditions and living cultures of Aboriginal and Torres Strait Islander peoples on the lands we meet, gather and play on.